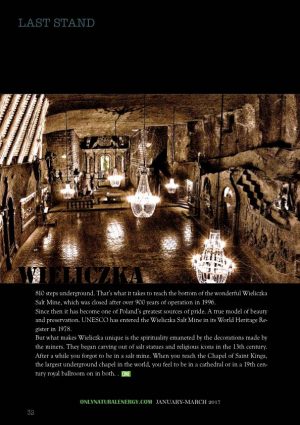 810 steps underground. That's what it takes to reach the bottom of the wonderful Wieliczka Salt Mine, which was closed after over 900 years of operation in 1996. Since then it has become one of Poland's greatest sources of pride.
A true model of beauty and preservation. UNESCO has entered the Wieliczka Salt Mine in its World Heritage Register in 1978. But what makes Wieliczka unique is the spirituality emaneted by the decorations made by the miners.
They began carving out of salt statues and religious icons in the 13th century. After a while you forgot to be in a salt mine. When you reach the Chapel of Saint Kinga, the largest underground chapel in the world, you feel to be in a cathedral or in a 19th century royal ballroom on in both.