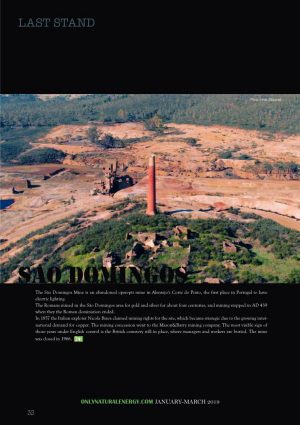 The São Domingos Mine is an abandoned open-pit mine in Alentejo's Corte do Pinto, the first place in Portugal to have electric lighting.
The Romans mined in the São Domingos area for gold and silver for about four centuries, and mining stopped in AD 439 when the Roman domination ended.
In 1857 the Italian explorer Nicola Biava claimed mining rights for the site, which became strategic due to the growing international demand for copper.
The mining concession went to the Mason&Barry mining company. The most visible sign of those years under English control is the British cemetery still in place, where managers and workers are buried. The mine was closed in 1966.