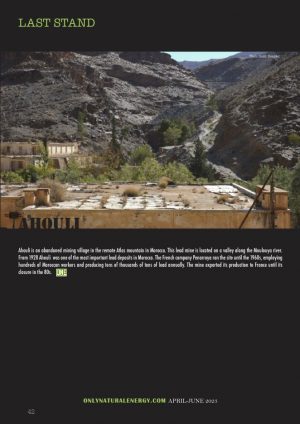 Ahouli is an abandoned mining village in the remote Atlas mountain in Morocco.
This lead mine is located in a valley along the Moulouya river.
From 1928 Ahouli was one of the most important lead deposits in Morocco.
The French company Penarroya ran the site until the 1960s, employing hundreds of Moroccan workers and producing tens of thousands of tons of lead annually.
The mine exported its production to France until its closure in the 80s.