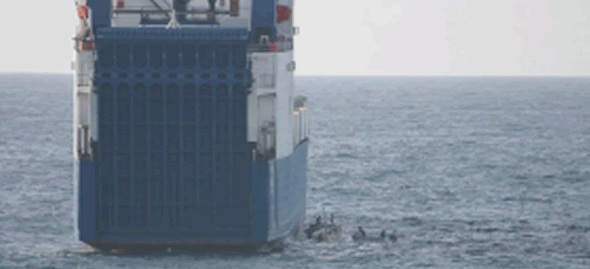 Over the past decade there's been a steady rise across Africa in the attention given to the responsible use of the oceans to contribute to economic growth – or what's known as the Blue Economy. The opportunities around Africa's blue economies are enormous with significant potential to create jobs and improve livelihoods.
But what's often missing in debates are issues of governance and security. Five themes are particularly important to ensure both: safety and security, rule of law and transparency, respect for human rights, sustainable economic opportunity and human development.
Neglecting these issues will hamper the potential growth promised by Africa's oceans. Africa's vast coastline hosts a maritime industry estimated at $1 trillion per year This is only scratching the surface.
Africa has 38 coastal states and a number of island states like Cape Verde, Sao Tomé and Principe, Mauritius, Seychelles and the Comoros. Collectively African coastal and island states encompass vast ocean territories of an estimated 13 million km².
The Seychelles, for example, has 1.3 million square kms of ocean territory that remains largely underdeveloped. Somalia has the longest coastline in Africa (approximately 3 000 km) and claims ocean territory stretching about 120 km off shore. Most is weakly governed.
Many African countries are failing to ensure safe and secure conditions for those working and living off the oceans. Tracts of the sea off East, West and North Africa are often labelled lawless. Illegal fishing, sea piracy and armed robbery, drug and human smuggling have assumed staggering proportions. Capping this is the rise in illegal migration .
For this to change, diverse actors need to start cooperating across national boundaries to secure and use ocean territories. It has become common knowledge that individual states can do little on their own. The solution of cooperation is simple but difficult to sell to a critical mass of African governments that are often suspicious of collective agendas.
Failure to ensure that ocean territories are secure promotes ungoverned spaces which criminals exploit. At worst, neglected maritime spaces benefit insurgents and terrorists as is obvious in Libya, Somalia and Nigeria.
Africa has had to contend with three volatile oceanic regions where criminality makes it impossible for countries to realise the potential of their oceans. These are the Horn of Africa, the Gulf of Guinea and the waters of the Mediterranean to the north of Libya.
A common denominator in the three hubs is that countries on these coasts have failed to make the areas safe. This has opened the door to criminal actors. A recent Greenpeace report found that the west African region loses about $2 billion to illegal fishing.
Most African countries are keenly aware of both the ocean's potential as well as the threats to this potential. A number of initiatives point to this. These include:
At national level the Seychelles' government has set the tone with its explicit focus on the importance of the blue economy. A National Blue Economy Roadmap aims to advance economic diversification, unlock investments and address food security.
Although the approach taken by the Seychelles seems obvious given its dependence on the surrounding oceans, the connection is just as important for Africa's other 38 coastal states.
South Africa runs a host of maritime initiatives to tap into the blue economy. The country recently adopted a policy – called Operation Phakisa aimed at four priority areas: marine transport and manufacturing, offshore oil and gas exploration, aquaculture and marine protection services.
30 May, 2017
Originally published by http://www.africancargonews.com